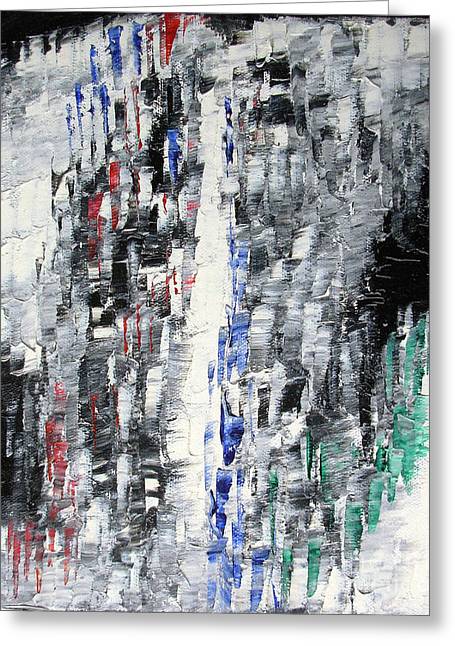 BLACK CRYSTAL CAVE - Greeting Card #1026
The contrast of black and white in this modern abstract painting expresses a form of crystallization, complimented by speckles of red and blue. Black and white are opposites, they need each other to be complete, because without dark there can be no light. Black helps to release negative emotions that are holding you back, and white purifies and cleanses to give you mental clarity in order to move forward. This will help you to create balance and harmony in your life, to see the good in every "bad" situation.
Our greeting cards are 5" x 7" in size and are produced on digital offset printers using 100 lb. paper stock. Each card is coated with a UV protectant on the outside surface which produces a semi-gloss finish. The inside of each card has a matte white finish. Each card comes with a white envelope for mailing or gift giving.