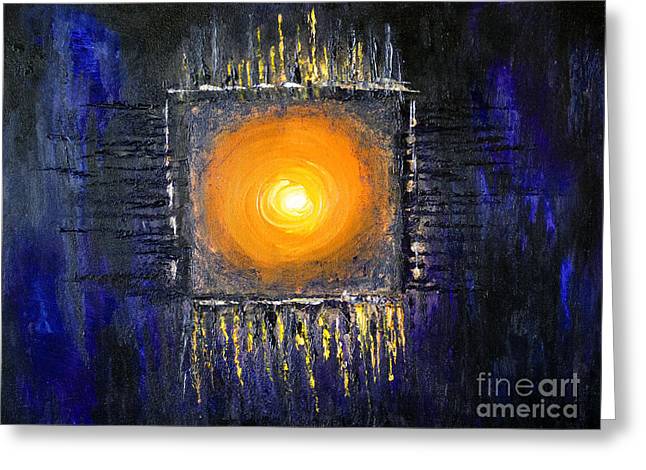 POWER WITHIN - Greeting Card #1023
Have you ever felt like you were trapped in your life, feeling like you can't move out of the situation you're in? You feel like you are ready to burst out of yourself just so you can feel free again? This was the emotion I felt at the time I painted this. I was at a point in my life where I felt like I was stuck and couldn't see a way out. With time, I recognized that the power within us will always lead us out in the right direction.
Our greeting cards are 5" x 7" in size and are produced on digital offset printers using 100 lb. paper stock. Each card is coated with a UV protectant on the outside surface which produces a semi-gloss finish. The inside of each card has a matte white finish. Each card comes with a white envelope for mailing or gift giving.