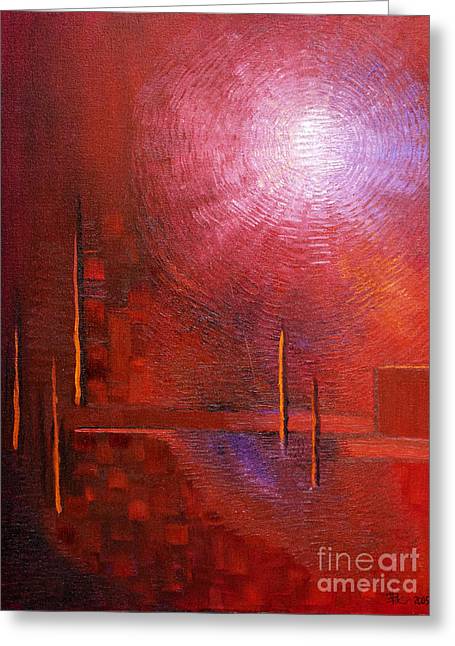 IN TOUCH WITH YOUR SOUL - Greeting Card #1002
Life isn't always easy. Sometimes you have to make tough decisions, and they can make you feel lost and unable to cope with life. Red is associated with strong emotions, it shows the strength that you have inside. The white light represents your guide, that inner voice of yours. If you tune into your soul and listen to that inner voice, you will find the answers that you are looking for. Let your intuition be your guide in life.
This painting was created based on my song "In Touch with your Soul", that I wrote some years ago. Feel free to listen here:

Our greeting cards are 5" x 7" in size and are produced on digital offset printers using 100 lb. paper stock. Each card is coated with a UV protectant on the outside surface which produces a semi-gloss finish. The inside of each card has a matte white finish. Each card comes with a white envelope for mailing or gift giving.