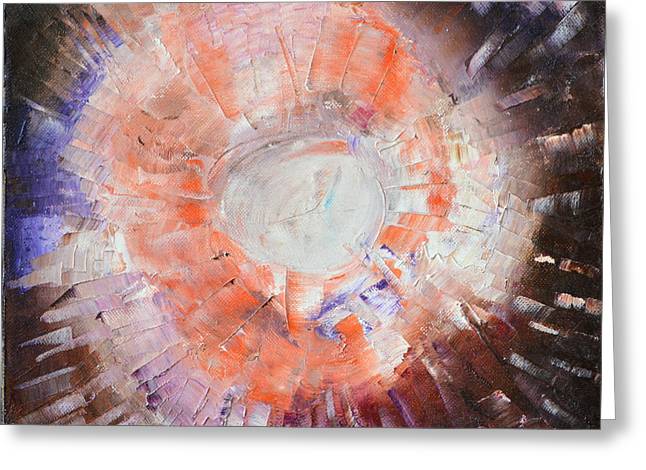 COSMIC BURST - Greeting Card #1020
Cosmic Burst is an abstract painting that expresses the beautiful burst of cosmic energy. The intensity of colors that are released into the atmosphere during a cosmic burst, transforms the sky into gorgeous shades of orange, purple, and burgundy. Then the sky returns once again to the calm and warm shades of brown it once was.
Our greeting cards are 5" x 7" in size and are produced on digital offset printers using 100 lb. paper stock. Each card is coated with a UV protectant on the outside surface which produces a semi-gloss finish. The inside of each card has a matte white finish. Each card comes with a white envelope for mailing or gift giving.