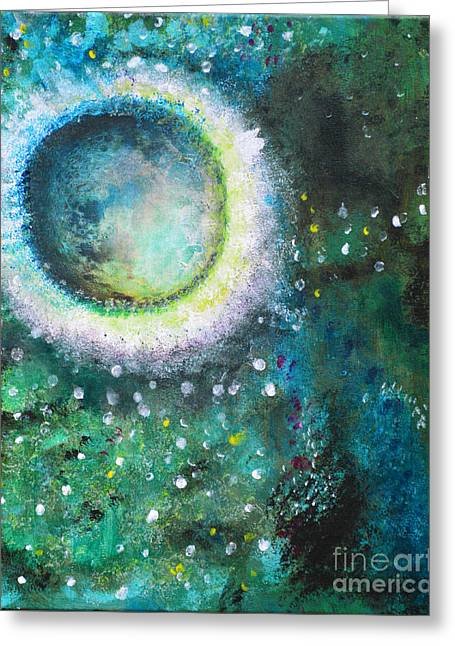 CRYSTAL MOON - Greeting Card #1033
This painting depicts the magical mystical moon as it's surrounded by a shimmer of white, blue, and green shades. The full moon presents itself to us every month in its beautiful illuminated glory representing the completion of another cycle. During the full moon, your emotions are amplified and you're at the height of your power. This is the time to reflect back on your journey, learn from the past, and let go of things that no longer serve you. Celebrate your growth and look how far you've come.
Our greeting cards are 5" x 7" in size and are produced on digital offset printers using 100 lb. paper stock. Each card is coated with a UV protectant on the outside surface which produces a semi-gloss finish. The inside of each card has a matte white finish. Each card comes with a white envelope for mailing or gift giving.