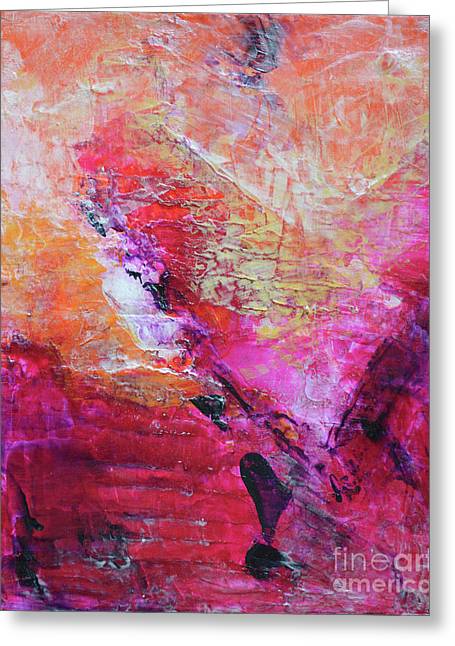 DIVINE HEART - Greeting Card #1067
Changes happen in life. They can make you feel anxious and lead you to suppress your emotions out of fear. The color combination in this magenta and orange abstract painting helps you to untangle and release frozen emotions that you hold in your heart. It supports you in letting go of negativity and learning to live with the instability of change, bringing back true stability and internal balance in your heart.
Our greeting cards are 5" x 7" in size and are produced on digital offset printers using 100 lb. paper stock. Each card is coated with a UV protectant on the outside surface which produces a semi-gloss finish. The inside of each card has a matte white finish. Each card comes with a white envelope for mailing or gift giving.