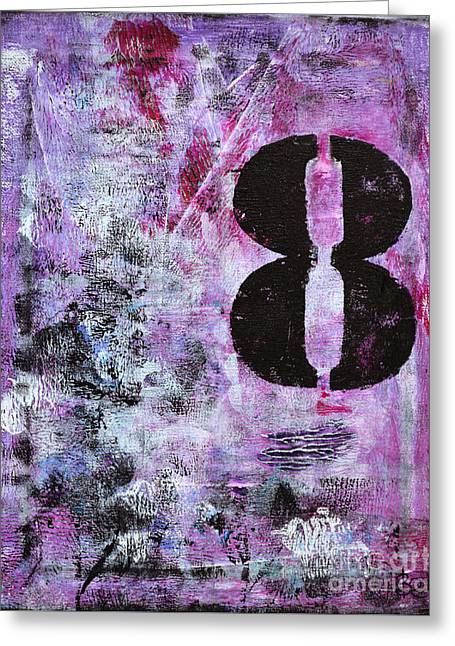 LUCKY NUMBER 8 - Greeting Card #1058
Numerology is an ancient mystical study of numbers that derived from the Greek mathematician Pythagoras, who believed that the whole universe is made up of numbers. Similar to astrology, certain numbers have an association to your life. One of these numbers is your life path number, which offers insight into the specific traits of your personality, who you are at your core. What is your lucky life path number? 
Our greeting cards are 5" x 7" in size and are produced on digital offset printers using 100 lb. paper stock. Each card is coated with a UV protectant on the outside surface which produces a semi-gloss finish. The inside of each card has a matte white finish. Each card comes with a white envelope for mailing or gift giving.