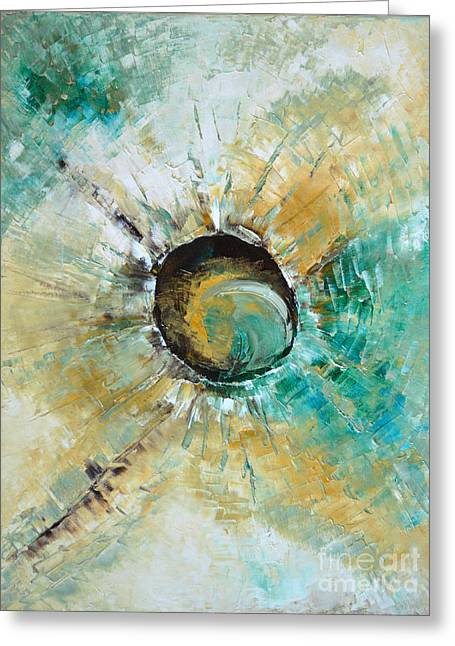 Miracle Planet - Greeting Card #1019
The turquoise, ochre, sand, and dark brown in this abstract painting touches on our connection with nature and helps us to appreciate the life that was given to us by our planet Earth. Our earth has perfect conditions to sustain life and is complete as a whole, but we need to stand united to protect our miracle planet, as without her we would not exist.
Our greeting cards are 5" x 7" in size and are produced on digital offset printers using 100 lb. paper stock. Each card is coated with a UV protectant on the outside surface which produces a semi-gloss finish. The inside of each card has a matte white finish. Each card comes with a white envelope for mailing or gift giving.