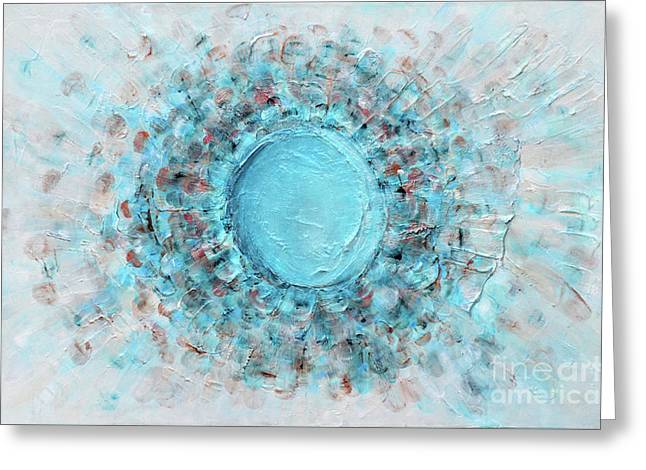 Precious Life - Greeting Card #1086
Remember when you used to blow soap bubbles as a kid? You watched these delicate beautiful, translucent bubbles floating into the air carried by a gentle breeze, only to wonder how far they will go before they pop and vanish into thin air. This fine abstract pastel painting symbolizes our life, how delicate it is and how it can be taken from us in an instant.  Every time you look at it, it will remind you to treasure and hold dear the precious life that you've been given.
Our greeting cards are 5" x 7" in size and are produced on digital offset printers using 100 lb. paper stock. Each card is coated with a UV protectant on the outside surface which produces a semi-gloss finish. The inside of each card has a matte white finish. Each card comes with a white envelope for mailing or gift giving.