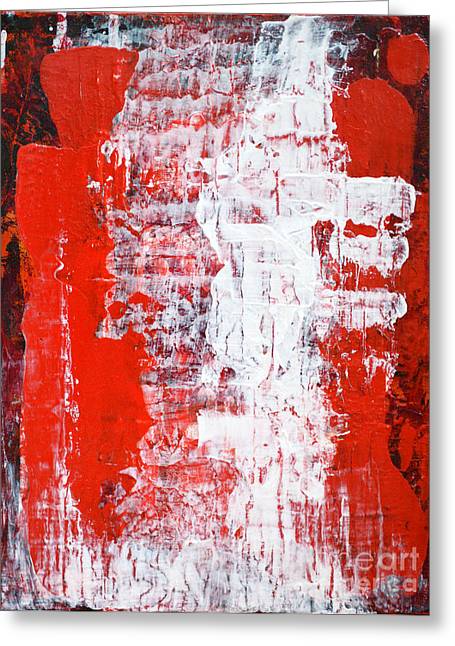 Sacrifice - Greeting Card #1054
Do you harbor a lot of conflicting experiences from the past that you can't cope with, and you feel angry that you're not being heard? This bold red and white color combination in this abstract painting represents the sacrifice of love for a higher cause. These powerful colors can help resolve anger and frustration, so you can let go of resentment, and turn these negative emotions into something positive.
Our greeting cards are 5" x 7" in size and are produced on digital offset printers using 100 lb. paper stock. Each card is coated with a UV protectant on the outside surface which produces a semi-gloss finish. The inside of each card has a matte white finish. Each card comes with a white envelope for mailing or gift giving.