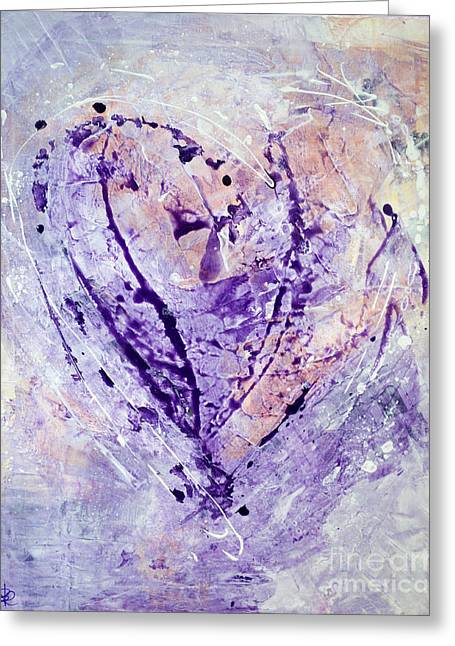 Universal Heart - Greeting Card #1051
This pale pastel multicolored abstract painting expresses the universal matters of the heart. No matter what culture, race, or religion we are from, we all are humans and connect through our shared emotions. We many not always feel them at the same time or with the same intensity as others, which is why it is important for us to have compassion for one another. The different shades of lilac in this abstract painting promote a sociable attitude and the understanding that as humans we are all different, leading us to gain empathy for each other.
Our greeting cards are 5" x 7" in size and are produced on digital offset printers using 100 lb. paper stock. Each card is coated with a UV protectant on the outside surface which produces a semi-gloss finish. The inside of each card has a matte white finish. Each card comes with a white envelope for mailing or gift giving.