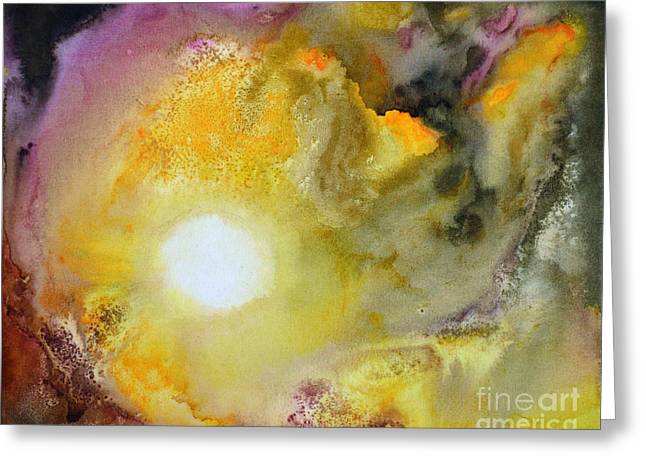 YOU SHINE - Greeting Card #1032
When you lose someone dear to you, your grief is overwhelming. This tremendous emotional pain leaves a giant hole in your heart that feels so intense and unbearable. One thing that will never leave you is the love you still feel for that person, and the good memories you will cherish and hold forever safe in your heart. This inspiring vibrant watercolor abstract will remind you that this love will shine forever in your heart.
This painting was inspired by a song of mine, "You Shine", which you can listen to here: 
Our greeting cards are 5" x 7" in size and are produced on digital offset printers using 100 lb. paper stock. Each card is coated with a UV protectant on the outside surface which produces a semi-gloss finish. The inside of each card has a matte white finish. Each card comes with a white envelope for mailing or gift giving.